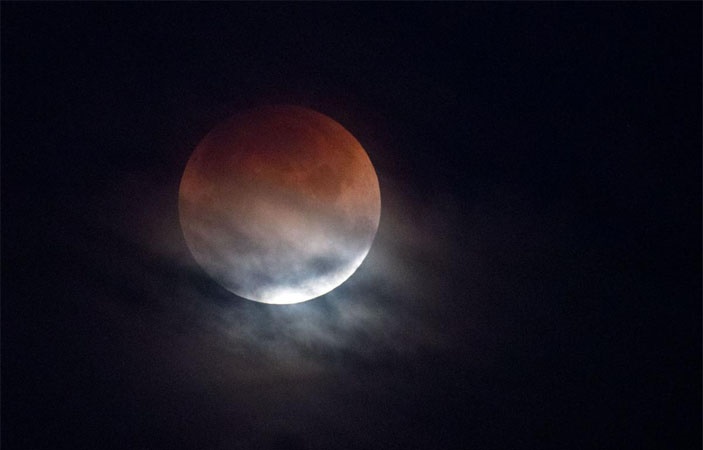 The longest lunar eclipse of 21st century will occur today, on July 27. According to various sources, the century's longest lunar eclipse will also be visible in Pakistan.
Century's Longest Ever Lunar Eclipse Occurs Tonight
According to experts, the duration of the longest lunar eclipse will be 6 hours and 14 minutes, while the total lunar eclipse will last for an hour and forty two minutes and fifty seven seconds.
In Pakistan, the lunar eclipse will begin after 10:00 PM on 27 July in the night and will last till 4:28 AM on the next day (July 28). Experts have also revealed that Mars will also be on the closest distance of the Mars on July 27.
According to Meteorological Department's (PMD) Climate Data Processing Centre, the eclipse will be witnessed from Asia, Australia, Africa, Europe, South America, Pacific, Indian Ocean, Atlantic, and Antarctica.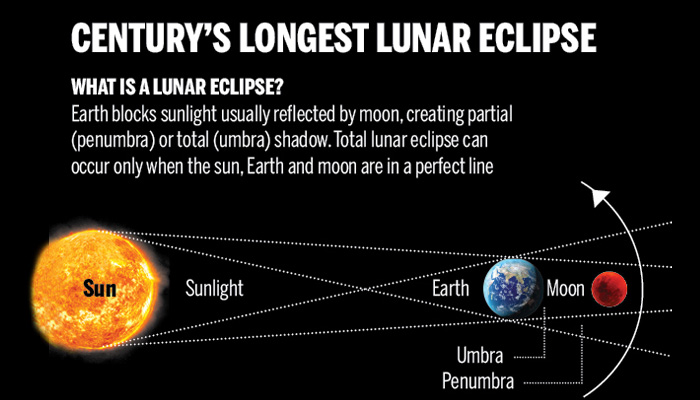 BeEducated.pk
found out that the eclipse will have different stages and each one of them will be visible in the country. It will last over 100 minutes making it the longest of the century, which can be seen from the naked eye all across the country. The penumbral eclipse will begin on July 27 at 10:15pm, while its partial phase will begin at 11:24 PM and the total eclipse will set at 12:30 AM on 28 July (tomorrow).
What is a Lunar Eclipse?
A lunar eclipse is the phenomena when the Earth blocks out some or all light directed towards the moon from the sun. When this happens the moon bounces a reddish light back towards the Earth, due to which people came up with the term "Blood Moon" for this event.
This eclipse is going to be the longest ever and that is because the moon will pass through the centre of the shadow of Earth, which will take a long time to happen. Also, the Earth is going to be the farthest away from the sun during its orbit, making its shadow larger and distance longer for the moon to travel than usual.
Some places are said to be covered with clouds and can even have chances of rain. But the people, who have the chance to look at it, will need no special equipment to look up at the moon unlike when a solar eclipse occurs.
Recently, we also posted about
possibility of life on Saturn's moon 'Enceladus
'. For more interesting news and details keep visiting our website on regular basis.
Related News
---