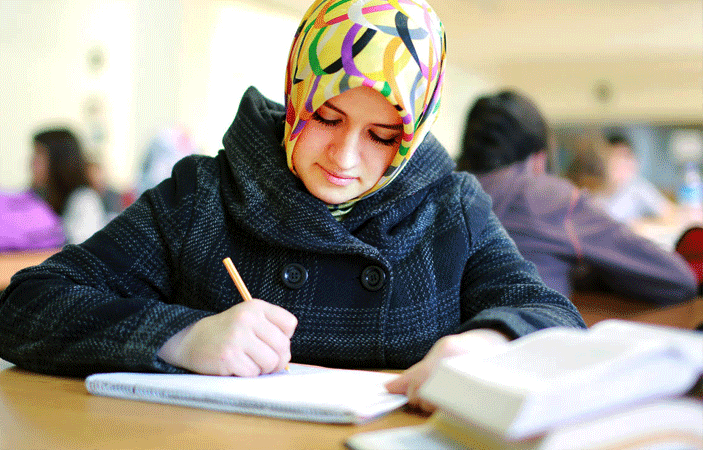 In school, my teacher said me many times to remove my hijab. She told me that it is not much important to wear the hijab to pretend yourself as a Muslim.
Personally my mother wore the face veil known as niqab. Islam, and hijab, had been the important part of her life. So, "I also wanted to try wearing it. "My teacher told me that you are just wearing it to recognize yourself as the real Muslim girls in the class."

Why I wear the Hijab?

However, for me hijab is not just a headscarf, I personally used it to cover my body. The only parts of a Muslim woman's body that can show to other people are her hands, face, and only feet. Your Hijab should cover the inner garment, some women wear those type of hijab, which describes their inner and outer garments bot. All the underclothes should be covered properly like shirt, pants, a jacket and skirt, etc.

Concentrate on the basic requirements;

Make sure that your clothes must meet the basic requirements like: your clothes should not be tight, must not be sheer and they must not reveal the body shape, and your clothing must not resemble to the men clothing.

Fashion plus body security;

Originally, hijabs are normally wear in black color and in the past people are not much concerned about using the colored hijabs. But now the scenario is totally changed in recent times. Trendy and chic hijabs can be easily accessible from the market in various colors, patterns, and styles. Additionally, Hijabs for students and young working professionals are also available in the market in vibrant and bright colors whereas older or middle-aged women can buy the Hijabs in dark and sober colors.

Wearing methods;

There are various methods of wearing a hijab. The most common way is to fold a square-shaped hijab into a triangle and place it on the head. It is secure with a pin under the chin and the ends hand loosely over the back. Long hijabs are also very much in fashion these days. They are rectangular in shape and worn in a scarf-like fashion. "One-piece" hijab are normally prefer by the working professionals. It is a tube-shaped cloth piece in which one end is fitted over the head and the other end is wrapped over that end around the neck and face. This "one-piece" hijab is very convenient because it is "fuss-free" and it stays intact for a long period of time.

As already said in the starting of this article, that people have many misconception that Muslim women are forced to wear the Hijab, but it is not like that because by wearing this Muslim woman feel herself beautiful, safe and look presentable to the world. She can wear colorful Hijab and make it beautiful with the pins that make it more beautiful. With the hijab there is no restriction of not using the beauty products to give yourself a polished look. A Muslim woman always look neat, clean, and beautiful with Hijab.
Related Article
---