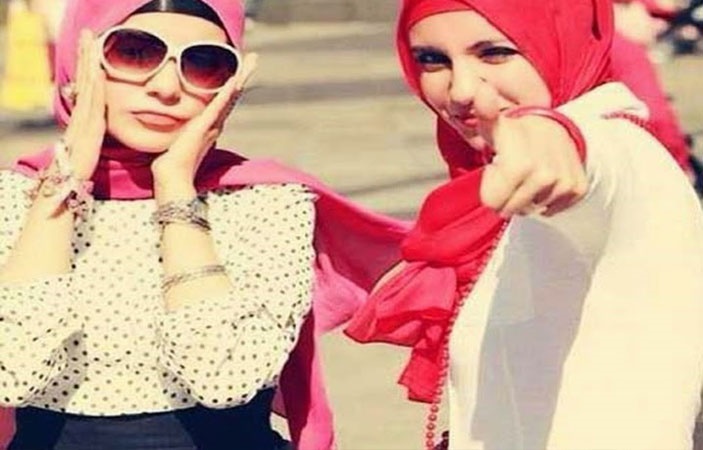 Hijab is a one of the respective allegation of Islam that is bestowed to Muslim women. Hijab is a piece of cloth that is used to cover head of woman as it also increase beauty as 'Noor' on face.

Nowadays, hijab is penetrated with new trends and styles so the girls who wear hijab could be compare to stylish. But being a Hijabi is sometimes not easy whereas it is sometime much more amazing as it's not easy. So let's see which are amazing and difficult facts about being a hijabi is, first I will discuss the difficult facts and then most reliable facts.

1.Take too much long to open the door. Hijabi's terminate their scarfs only at home and it really make for them difficult when a stranger especially man come to visit and when their hijab is off it really made a difficult situation for them because they don't have a time to wrap their head again in a moment of hurry where they also have to open the door and if they get caught by stranger with off scarf it would act as bald in front of themselves.

2. Mostly, in summers it make difficult for Hijabis to cover their head according to new styles because hijab makes their head sometimes more sweating.

3. Ha-ha! This one is funny because winds are no friendlier to hijabs.

4. To get a new look they watch different Hijab tutorials on YouTube to look trendy and perfection.

5. They are so much choosy while they are up to buy a new scarf as non-hijab girls are choosy to buy a new dress. Because Hijabi select a new Hijab first then match a dress with it while non-Hijabis are opposite.

6. Hijab makes your identity more clear while you are being raised in any other community.

7. It keeps you warm in the winter.

8. This one is best because as girls go for different hairstyles every day or even in functions you don't need to go for hairstyles and headache in parlor. A neat bun and a piece of cloth make you look perfect in any event. You just need a beautiful brooch that look elegant on your hijab and even it also fills the gap of jewelry.

9. In summers it saves Hijabis from heatstroke.

10. Like typical girls, as a hijabi you don't have a bad hair day.
Related Article
---