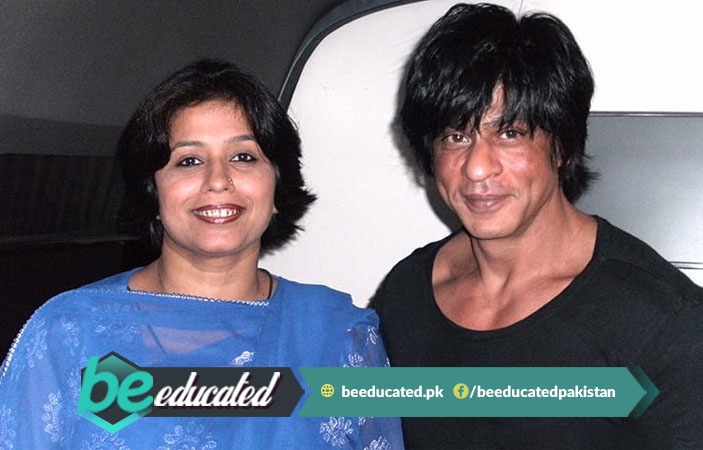 In Peshawar on Monday, Bollywood Shah Rukh Khan's cousin Ms. Noor Jehan submitted her nomination papers for contesting the elections from PK-77 as an independent candidate.

I am a Pakistani and Sharukh's an Indian Says Jehan

Noor Jehan said, "Shah Rukh Khan is an Indian national and I am a Pakistani national. He has nothing to do with my election bid," after submitting her nomination papers.

When the cousin of Shah Rukh Khan received her nominations papers to contest for the general elections, the news spread all over the social media. After which various people started insulting Sharukh Khan on his twitter account.

Many of Shahrukh's Indian fans filled their tweets with abusive language. But most of them highlighted his "Love For Pakistan" by stating how he choose Pakistani Actress Mahira Khan to be in his Movie Raees, after the Uri attack, and took it as evidence for him not being a true 'patriot'. They were also angry at how he chose Pakistani cricketers in his IPL Team Kolkata Knight Riders (KKR).

Shah Rukh's Cousin Has Good Support in Peshawar

Noor Jehan, who has been a district and town councilor, said the members of the Peshawar Rotary Club and her Brother Mansoor are her main supporters.

The biggest news after Noor Jehan's involvement in politics is the first tribal woman to contest in general elections of 2018 after the recent inclusion of FATA regions in Khyber Pakhtunkhwa. Also, both of these women are working towards the goal of giving women their rights and empowering them.

Noor Jehan also said her late father, who was freedom fighter, will help her in winning the election due to his role in the freedom movement. Her Late Father's Name was Ghulam Muhammad and fellow Peshawarites called him GAMA.

Talking to the media Noor Jehan said, "I will launch my election campaign after Eid," then added "I want to work for women's empowerment and focus on the problems in the constituency."

Noor Jehan lives in Mohalla Shah Wali Qataal, at the backside of Qissa Khwani Bazaar. Being his cousin she visited Shah Rukh Khan twice and the families are in a close contact even if they are living across borders. In his childhood days, Shah Rukh also visited Peshawar with his parents. For more interesting news keep visiting our platform frequently.

Related News
---