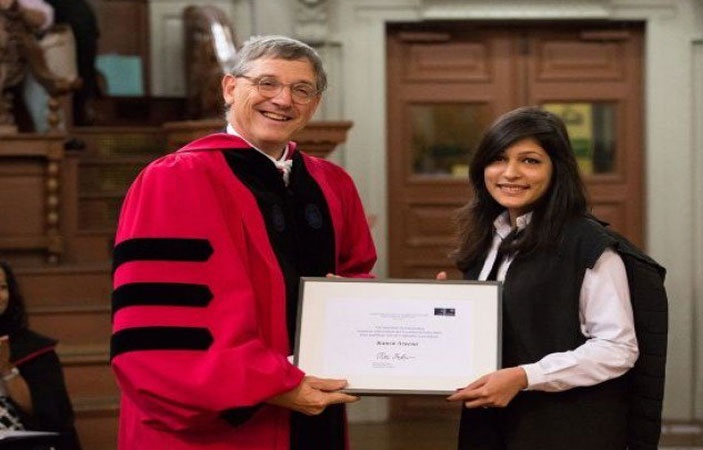 An MBA student, a Pakistani woman is awarded with the highest academic honor at the Oxford University, UK.

According the source of press released, Kanza Azeemi has received the respected prize as she has completed her Degree (MBA) at the Oxford University. The position received by the Pakistani is among a class of 327 students who represent different 58 countries.

At the university-old Sheldonian Theatre, the dean of Business School, announced award for Azeemi in the end of course ceremony.

This said prize is awarded to one Pakistani student on her exceptional outstanding marks in MBA programme and the wider Oxford community, statement added.

Dean Tufano also acclaimed while presenting an award to Azeemi that her position on Dean's honour list and the events she organized as the elected Co-Chair of Women's Leadership Oxford Business Network working strives for leadership and gender equality.

Azeemi is also graduated from Lahore University of Management Sciences with major subject Economics in 2013.
Related News
---