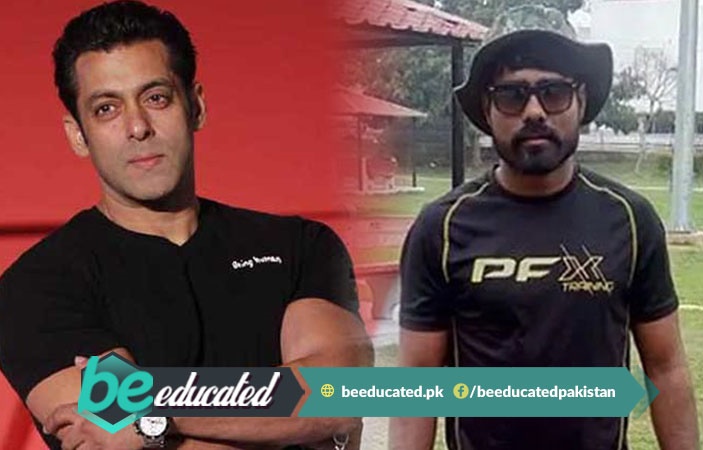 In Mumbai, the police arrested a man who was planning to kill Bollywood's Sultan 'Salman Khan'.

Haryana Police Successfully Stops the Murder Attempt

According to Indian media reports Haryana police, while confirming the arrest of the accused, said that 28-years old Sampat Nehra belongs to the gang of Lawrence Bishnoi, a powerful criminal from Rajasthan. Police also revealed that Nehra went to Mumbai to plan the murder of Salman Khan.

DIG Haryana Satish Balan further revealed that Nehra visited Mumbai only to visit his house. He also noted the time when Salman came out to the balcony to wave at his fans. BeEducated.pk found out that the sharp shooter even find out the closest place from Salman's house from where he could target the Superstar, and then noted the distance between that place and the balcony.

While disguising himself among Salman Khan's fans he took pictures of Salman's residence, noted his routine and even made a plan to flee the country after executing his plan to kill the famous Bollywood actor.

Salman Khan Received the First Death Threat in January 2018

Police said that this year in January, influential people from Rajasthan's Bishnoi tribe threatened to kill Salman Khan on the case of black buck shooting. All of this happened while Salman Khan was filming for his new movie Race 3 that may be banned in Pakistan.

Bollywood's Sultan Salman Khan Hunted a rare black deer back in 1998. For which the local court of Jodhpur few months ago, in Indian State of Rajasthan, punished him to a

• 5 years' imprisonment and
• Fine of ₹ 10,000 (INR)

After spending two nights in jail Salman Khan, the 53 year old actor, was released on bail. However, the court has banned him from travelling abroad without its permission. Now, to get more news keep on visiting our platform on daily basis.

Related News
---