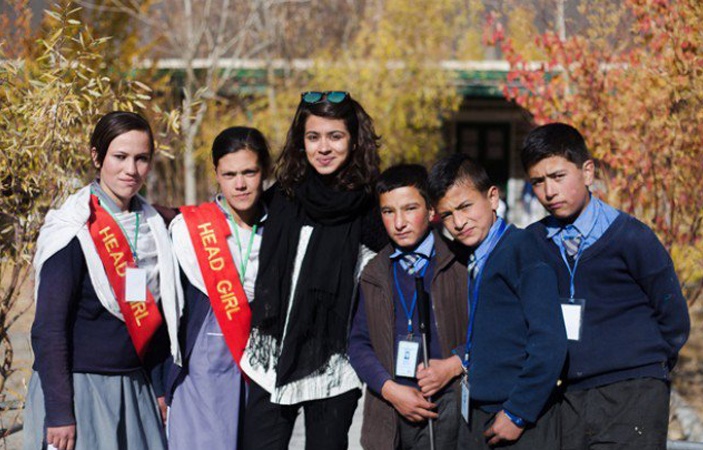 Soomro quit her job to dedicate herself to teach children in Hunza village. She said that it is very difficult to quit a six-figure salary job along with enormous career growth. It becomes even harder to leave a comfortable life in Islamabad and move to Misgar, deprived of any linking with internet and outside life.

Marvi Soomro, story is really inspiring for all of us. Her main goal is to educate the children and communities. To process this stage she engage the children and teen-agers into education.
Soomro is not an educationist, infect she is Oracle Financials Consultant and used to of leading the projects. But she always wanted to do something extraordinary.

2016 summer brings totally different opportunities for the Soomro when she visit Misgar on a weeklong art residency. Misgar, a small valley which consist on 150 houses. The valley people live in mud made homes and cooked food on burning wood. Soomro said that Misgar people follow the primitive lifestyle but they are warm welcoming and open. "I wear jeans and sweaters and felt comfortable like a home in Islamabad.

For the accommodation purpose, she rented a hut for Rs2,500 that is fully packed with the apricot and apple trees. It shows that things are so much simple in Misgar. She further said that things are very changed now. In Islamabad, she was served the breakfast on the table, but now she have to wake up early to cook parathas and omelettes in an open kitchen.
For Misgar children, Soomro has opened many opportunities. She has thought them how to think differently. Chances are there that Soomro may leave Misgar someday children will remember her dedication and passion.
Related News
---