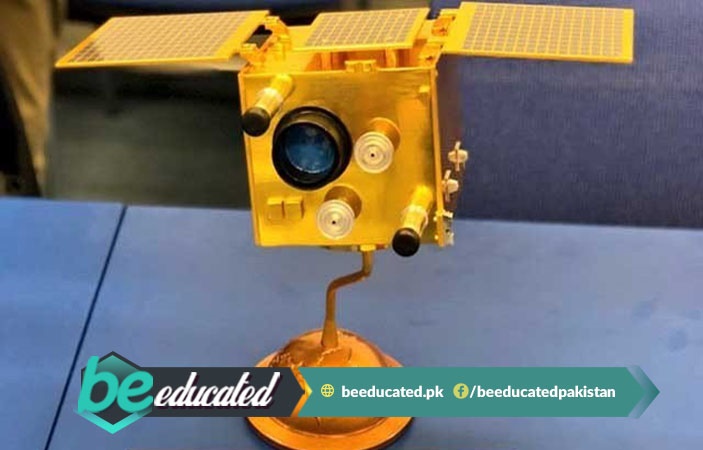 Pakistan is ready to launch a Remote Sensing Satellite (RSS) in the next month. According to news reports, Spokesman of Foreign Office Dr. Muhammad Faisal said that Pakistan will launch PakTES-1A, an observatory satellite made within the country, in July this year.

China will Help Launch the Satellite into Space

BeEducated.pk found out that according to Dr. Faisal's tweet, PakTES-1A is an indigenously developed satellite that weighs 285 kg and it will be launched at 610 km sun-synchronous orbit in July 2018. While earlier this year, China announced that it will help launch the satellite into space.

The satellite has sensors and cameras that can be used to study different features of the earth, figure out mineral deposits and even climate changes. However, the main reason for working with China in this project is to monitor the development of China-Pakistani Economic Corridor (CPEC) projects.

SUPARCO is designing a total of three satellites by collaborating with different universities of China. One of which is the PakTES-1A, which is ready to launched in the coming month of July.

Pakistan's Positive Step for Developing Its Own Satellite

Former Minister for Science and Technology Dr. Atta ur Rahman congratulated the Pakistani scientists for developing and launching the satellite. He also said that the launch of RSS is a proud moment and a positive step for the country and its people.

Dr. Atta ur Rahman said, "Unlike the complex, heavier and larger communication satellites, observatory satellite is a simple technology that can be used for various purposes depending on the types sensors installed as there are different kind of remote sensing satellites." He added, "It can also observe electromagnetic waves and radiation emitted from Earth."

According to Dr. Atta-ur-Rahman, Pakistan is at least 25 to 30 years behind India in launching satellites into space. As our neighbouring country has been launching such observatory satellites since the 1970s. Hopefully in the near future, Pakistan will make great achievements in space research and exploration with various new and bigger satellites. For more news and updates keep visiting our website on daily basis.

Related News
---