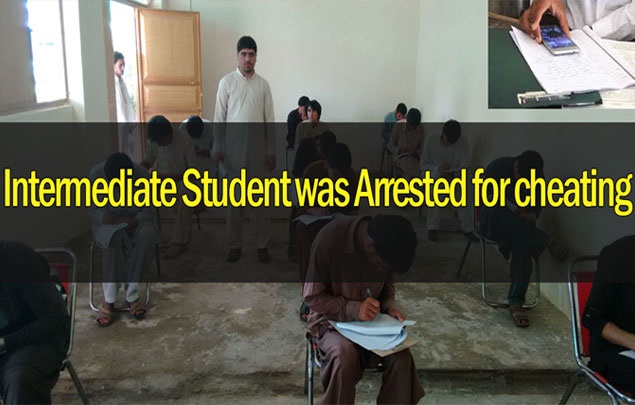 A Student of Intermediate from Pakpattan has been caught cheating in exams using a surgically implanted ear piece gadget to cheat in exams.

Muhammad Farooq the arrested candidate was attempting cheating Chemistry exams at the Government Higher Secondary School on Friday. Muhammad Farooq was caught by Hafiz Shafiq the chairman of Sahiwal Board of Intermediate and Secondary Education who was on inspection duty.
Hafiz Shafiq was passing by the student he heard a beep, a cellular tone of beep. Muhammad Farooq was wearing an unusual bandage wrapped all over his neck and ear, was asked to stand up for the checking.

Upon the checking, the invigilator found exam cheating device an ear piece and implanted speaker in his ears and wires all around his neck. The student was also carrying a small mobile phone in his pocket.
While interrogating the student, Farooq told the local dispenser have implanted the device with the help of few cuts around his neck.

According to the reports, Sahiwal Board Intermediate and Secondary Education have handed over Muhammad Farooq to the local police and the dispensary that helped Farooq in fitting the earpiece of the phone was also arrested by the Sahiwal Police.
Related News
---