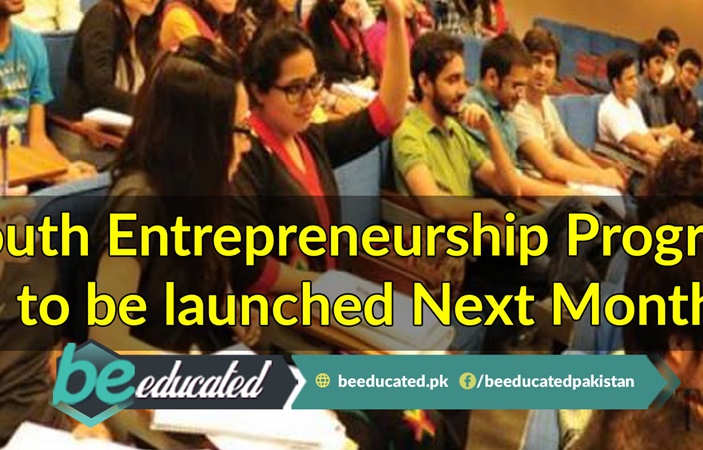 Youth entrepreneurship program will be started with in next month. According to this program funds will be given to youth for businesses. Minister of Punjab of sports and youth, Muhammad Taimoor Khan said on Tuesday that Government wants to give financial assistance to young generation and their dear ones as per entrepreneurship program.
Minister of Punjab Addressing
Muhammad Taimoor Khan said that 64 percent population of our country consists of young people and it is good to invest in young generation. He further said that it is not easy to give grants to youth as it is a challenge. He added that it is responsibility of the Government of Pakistan to fulfil the desires of youth towards their future. Minister of Punjab told that we are focusing on promotion of skills in youth as there are not too many Government jobs in country for all new generation.
He stated that we have established youth directorate for this purpose to give funds to youth. Punjab Minister further said that we have not launched alone this entrepreneurship program but policy makers, members of society, students and parlimentarians have struggled together to start this program. Mainly educated people will be given preference for this program according to this program whereas uneducated people are not eligible for this program. Government of Pakistan is struggling to eradicate unemployment from country and this program is the continuity of this struggle.
United Nations General Assembly President came in NUST University
President of United Nations General Assembly came in National University of Sciences and Technology (NUST) in Islamabad. She admired the efforts of University for training in the field of peace in troops. She further said that Pakistan has been playing its role for peace in all parts of world.
Rector of NUST University, Lt
General Naveed Zaman
welcomed the guest at campus. Rector admired the visit of president of UNGA. In response to the comment of President, rector said that with every passing year the female students and female staff of University have gotten success.
Related News
---