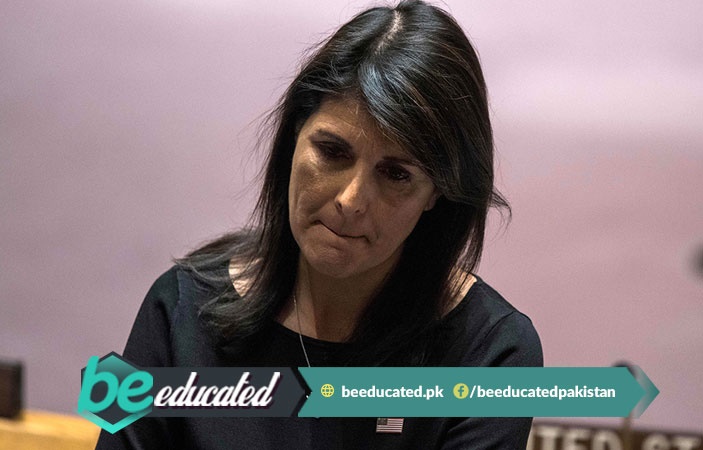 US Ambassador to the United Nation Nikki Healy was interrupted while her speech at Houston University, in Texas. As students started protesting against her for taking Israel's side in the matter of Palestinian genocide (mass killing) last week. Nikki Healy was supposed to talking on various topics from challenges at global level to leadership to recent mass shooting in Santa Fe High School.

The Protest Video Went Viral

BeEducated.pk wants you to know that as Nikki Haley was saying, "I am here following a very busy few weeks in American foreign policy," a student stood up and started protesting against her while shouting loudly, "Nikki Haley, the blood in on your hands" – " You continue to (allow) genocide of a native people!"



Soon after this other protestors also stood up, holding the Palestinian flags, and started chanting "Nikki Nikki! Can't you see? You are on a killing spree!" Also they shouted, "Nikki Haley you cannot hide" –"you signed off on genocide!"

During the protest Ms. Haley stood there shocked and only remarked, "Oh Jeez" at the starting of the protest. At the end of the protest, the auditorium was echoing with sound of applause in the support of the protestors as students started making their way out.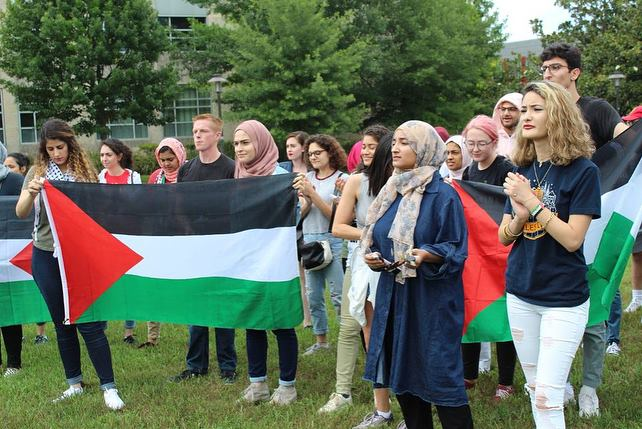 While the students left holding Palestinian flags, the US Ambassador to UN continued giving explanations of how her husband and brother were war veterans and how they have fought so that US citizens can raise their voices without any fear.

Ambassador Haley Sides With Genocide

Students in the support of Justice in Palestine and 12 other similar groups told the media that they didn't want Nikki Haley to be at the University because her hateful actions before and currently as US Ambassador to the UN shows her obvious discrimination against Palestinians and ignorance to injustices around the world.

The students' statement also said that Nikki Haley has done her best to stop UN Humans Rights investigation into Israel's murderous crimes in Gaza, which has resulted in more than 100 deaths and thousands of injured people including women, children and disabled. To get more news keep visiting our website on daily basis.




Related News
---