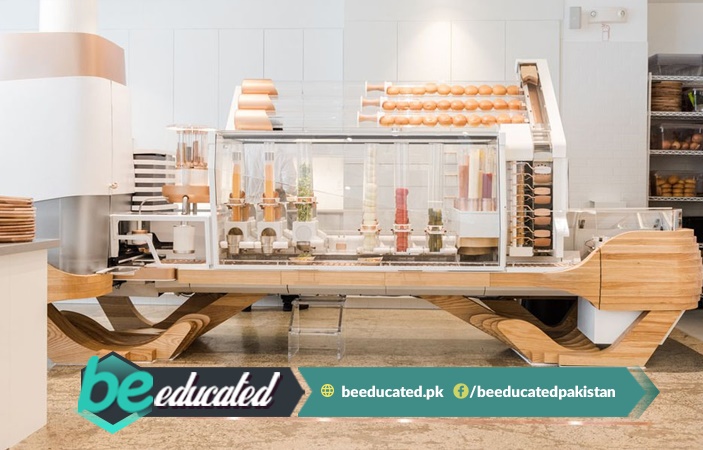 The first Robot restaurant of San Francisco (California) is being opened in September, this year, which will offer burgers to its customers. The most important thing is that, in the restaurant, all burgers will be prepared by Robots as humans will not work there.

According to British News Reports, the machines and robots installed in the restaurant's premises will do all the work, till now humans are working in restaurants and cooks are hired to provide the best taste to the consumer.

The Robot cook installed at the restaurant can fry the Kebab (patty) of Burger, apply butter or cheese on Bun and heat it up, and it can also put different kinds of sauces. Robots will also serve you at your table, so the whole cooking and serving process will take only five minutes.

BeEducated.pk wants you to know that it took 8 years period to create this system because there were a lot of difficulties in making such Robots who can serve, fry and cook burgers.

In the restaurant's kitchen a 14 foot Robotic Machine is installed, which the restaurant owner had named the "Culinary Instrument". To run such system 20 computers, 350 sensors and 50 Acquisition (disk drive systems) have been installed. To keep Cheese, Tomato, Onions and Pickle in this system different tubes have also been installed. These Tubes will provide all these equipment's to robots immediately to help them accomplish their work.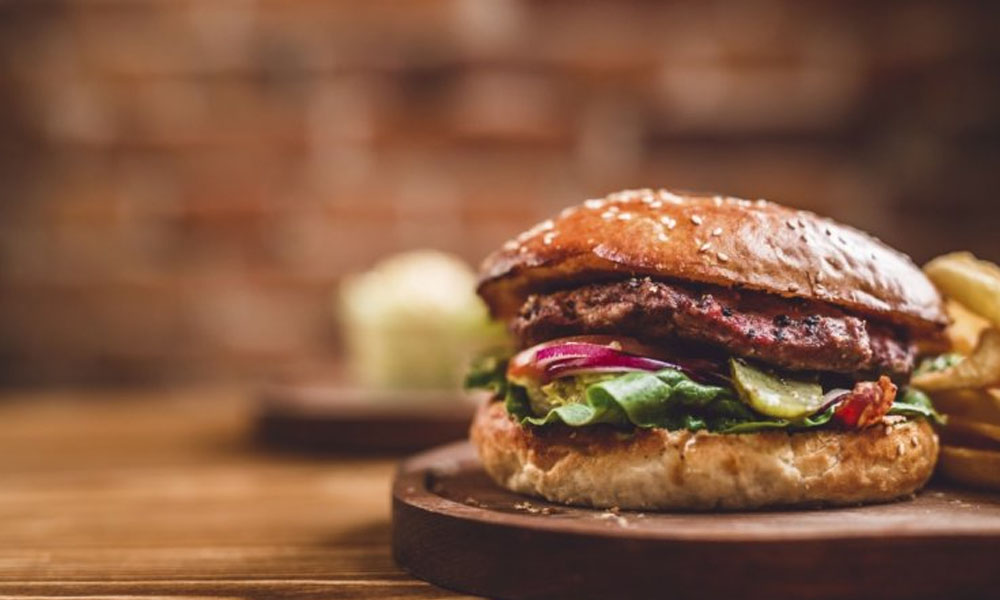 Cooking Process of Burgers

First, the machine cuts Burger bun into two pieces and toasts the bun, after this different toppings are applied on the bun, Spices and sauces are added up, and then they fry the patty of the burger. The arm burger installed in the culinary system can also flip the burger patty to fry properly. And surprisingly, it does not need any human assistance to run the entire system.

The price of each burger will be $6. The report states that since there is no need for a man to make burgers, it will be prepared according to the principles of hygiene.
CEO Alex Vardakostas explains more about the inspiration behind the burger robot and the unique restaurant

"One tradition creator couldn't escape was French fries." Vardakostas says they're basically the least healthy thing you can eat, noting they're "worse than donuts because there's more surface area exposed to the fryer." But chefs told him some people simply wouldn't eat a burger without them. Creator's compromise is that burgers are paired with hearty miniature faro or seasonal veggie salads by default, but you can still opt for a side of frites (French fries)."

A few months ago, China Construction Bank Inaugurated first humanoid bank where robots look after the bank's customers. Now, San Francisco city will have the first robotic restaurant that will open in September, 2018. Slowly we are moving towards a world filled with Robotics to make our lives easier. Hopefully such robotic systems are also installed in Pakistan. For more interesting news keep checking our website daily.
Related News
---