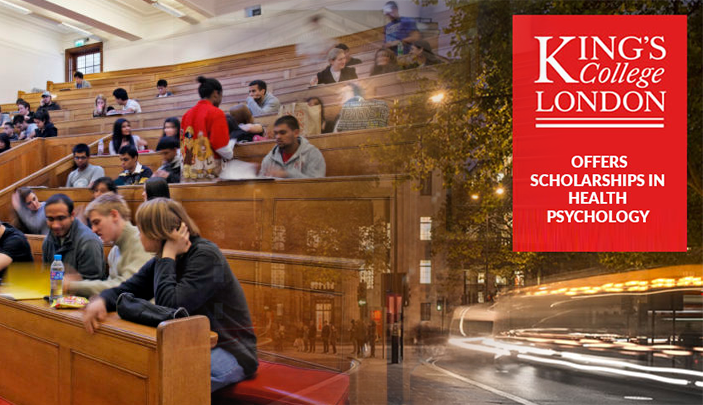 Psychology students can now apply for King's College Scholarships to study Health Psychology in London. Funds will be given to International graduates of Psychiatry, Psychology and Neuroscience for a full-time MSc program.

It is a great opportunity for Pakistani graduates in health psychology because King's college is United Kingdom's largest community for research and post-graduate training in Psychology, Psychiatry and Clinical and Basic Neuroscience.

Funds Offered for MSc Program in UK

BeEducated.pk wants you to know that students can apply for funds in MSc program in health psychology. The scholarship offered is worth £10,000 that can be taken in cash or can be adjusted in the tuition fees. You can apply for the following study subjects:
Basic and Clinical Neuroscience
Child and Adolescent Psychiatry
Psychology
Psychological Medicine
Neuroimaging
Many other study subjects of health psychology are also available in King's College.
Eligibility Requirement for Studying in UK's College
Applicants must fulfill the following criteria:
Entering as Master's students at the King's College Scholarships 2018
Getting accepted for a place in the program (starting from September 2018)
Writing a personal statement
Providing International fee status with a household income of £50,000 or less
Providing an end of year report and a thanking letter to the donor.
Language requirements:
English language proficiency should be according to the program you are applying for, so you will need some evidence that your written and spoken English is up to their standards.
Applying for the Scholarships
You can apply for the funds online, before June 30, through
King's College
website for all students. You can find all information on how to apply for these student funds and how you can complete their entrance requirements. Make sure you avail this great opportunity to build yourself a good career after post-graduation.
You can find many other opportunities in UK because
Kingston University is also offering scholarships for Pakistani students
. Hopefully, you will apply for one of these scholarships and get a chance to gain quality education from universities or colleges of United Kingdom. To know about latest scholarships keep on visiting our website regularly.
Related News
---