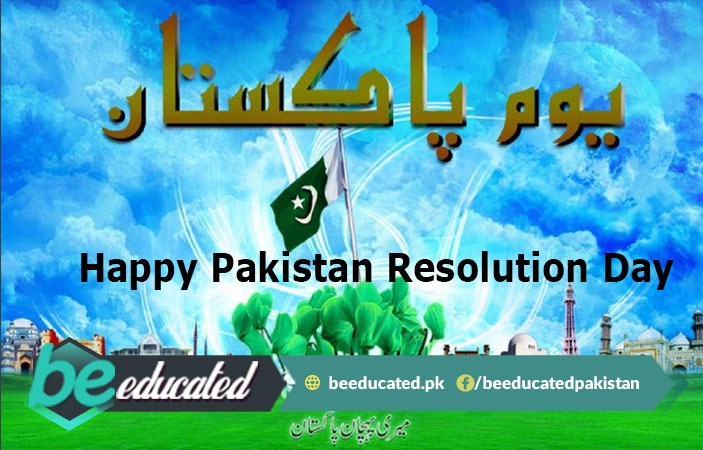 In recent years, Pakistan Day is regarded as a definite national holiday. Yet, most of the people in Pakistan have long forgotten the main reason behind this holiday. This day was made a public holiday in order for everyone to admire the Resolution of Pakistan, which was passed by the founding fathers of Pakistan on 23rd March, 1940. Pakistan Resolution is also known as Lahore Resolution. It was called Lahore Resolution because it was passed in Minto Park (now Allama Iqbal Park) Lahore.

Pakistan Resolution Day came to be known as Republic Day after Pakistan became an Islamic Republic on 23rd March of 1956. It was on that day Pakistan became the world's first Islamic republic. These two major events in history are the actual reasons Pakistan celebrates Pakistan Resolution Day / Pakistan Republic Day / Pakistan Day every year.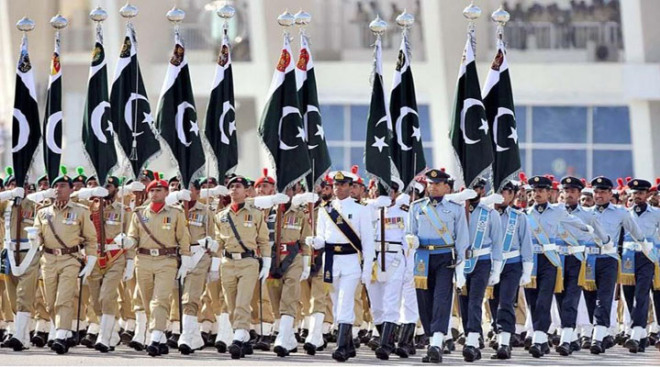 A parade is rehearsed and then held in the capital city of Islamabad each year on 23rd March. It is a common celebration event which many Pakistanis watch on their TVs. As many news channels broadcast the ceremony live and/or otherwise telecast a news report on the event. The Chief Guest is the President of Pakistan most of the time. Prime Minister of Pakistan along with other cabinet ministers, military chiefs of staff and chairman joint chiefs also attend the public event.

The event includes a full military and civilian parade in Islamabad. During the parade Armed forces show off a sight of their power by displaying their skills and capabilities for the people of Pakistan (and the world). The parades are held early in the morning.

After the parade, the President gives away medals and national awards to recipients at the Presidency Palace (Aiwan-e-Sadar). Wreaths are also laid (by influential figures) at the tombs of Allama Muhammad Iqbal and Muhammad Ali Jinnah, the founder of Pakistan.



People go to different public places with their families to enjoy this national holiday. Students get to enjoy a break from their exams, or studies, so that they can enjoy in the celebrations of Pakistan Day. Team members of BeEducated.pk will also celebrate the Republic Day as any other Pakistani.

While enjoying the celebrations we should all try to keep in mind that we got this country 'Pakistan' after the painful and extreme struggles of our forefathers. We can't lose our way and be involved in activities that bring shame to our beloved country. We must always work hard towards the development of Pakistan.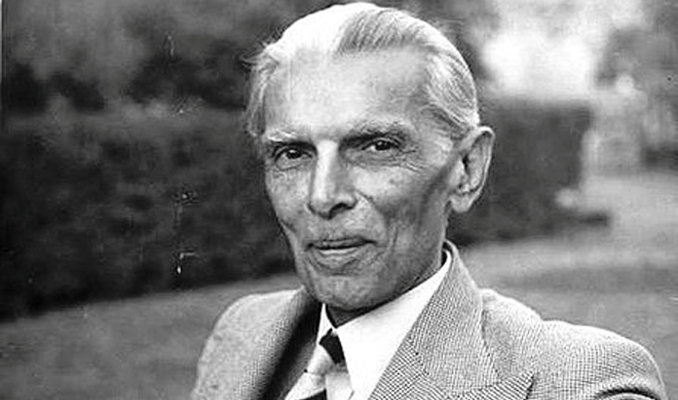 In the end we are sharing few quotes by the Founder of, our country, Pakistan:

"You have to stand guard over the development and maintenance of Islamic democracy, Islamic social justice and the equality of manhood in your own native soil."
— Muhammad Ali Jinnah

There is another quote:

"With faith, discipline and selfless devotion to duty, there is nothing worthwhile that you cannot achieve"
— Muhammad Ali Jinnah

Related News
---