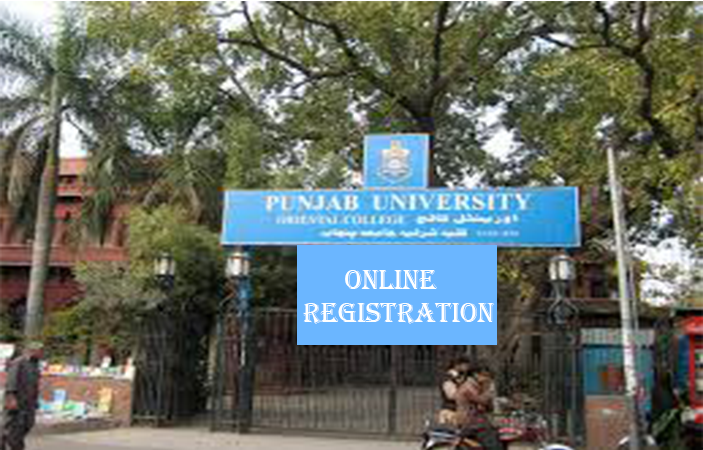 Punjab University has started online registration in BA/B.Sc/ b.com part 1 for private candidates. Registration process will start from 1st September 2016.
The University of the Punjab was established in 1882 at Lahore, the Punjab University is the largest and the oldest seat of higher learning in the Pakistan. University provide a conductive environment for the pursuit of the academic activities and due to its quality of degree and low tuition fee it remained the top university of the Pakistan and prefer mostly.
Registration schedule:
Registration form can be submit with single and double fee.
With Single fee- 3075-/Rupees (1st September to 31st October 2016)
Single fee with fine 1000 fine total 4075-/Rupees (1st November to 30 November)
With double fee 6150-/ Rupees (1st December to 10 January)
Online registration for BA/BSC/B.COM will be start from 1
st
September 2016.
Eligibility:
Student passed FA/F.SC/I.CS and equivalent examination from HEC recognized institute.
To get registration in the B.COM part 1 the candidate must passed the intermediate examination before the year 2016 otherwise he/she will not be eligible for PU private registration.
Students who are already registered in any other private or government institute or university are not eligible for registration in PU.
The candidates who are already registered than they don't need to apply for registration again. If you have lost your registration card you can get a duplicate from the university campus by submitting 100 rupees fine.
Download registration form from the university website http://registration.pu.edu.pk with detail instruction and submit in the new building admin block new campus Punjab University Lahore.
Instruction:
You can download registration form online from Punjab university websites along with bank challan slip. For more detail and instruction please visit university website
www.pu.edu.pk
Related News
---