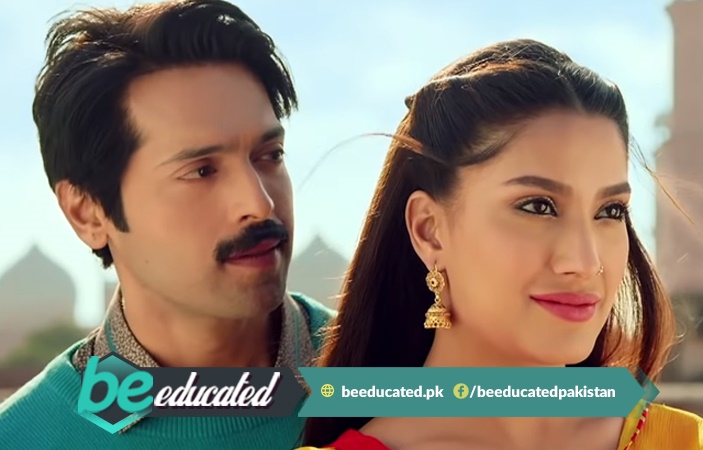 Much awaited trailer of Pakistani Movie 'Load Wedding' has been released. Now, almost the whole nation is ready to join the biggest Shaadi event of the year on Eid ul Azha.

With the collaboration of Geo Films and IMGC Global, Load Wedding will hit the cinemas on Eid ul Azha where Fahad Mustafa and Mehwish Hayat will be seen together in leading roles.

As soon as you get into the trailer, you will see Fahad playing his part of a local village guy who falls in love with a fellow Gaon ki Gori (village's fair maiden) whose character is played by Mehwish Hayat. According to sources, people should get ready to be amazed from the duo's acting performance along with their dance moves and little bit of drama that completes the movie.



A Film from the Makers of Actor in Law and Na Maloom Afraad

Load Wedding is another play on the words that points towards a serious problem of load shedding in the country. While the last two projects for the makers of this film, Nabeel Qureshi and Fizza Ali Meerza, were a great success. People still talk about Na Maloom Afraad and Actor in Law whenever a debate starts on good Pakistani movies in the recent days. Similarly, the third film is expected to bring more fun and joy to the table as their previous features.

The one thing you will remember the most after watching the trailer is not the dances or the dramatic slap but the remarkable cinematography of the film.

After the recent release of Jawani Phir Nahi Ani 2's trailer, Load Wedding is on its way to compete with JPNA 2 with its own exciting trailer. Hopefully, both movies starring Fahad will be a treat to watch as fans want to watch better movies being made in Pakistan. Also keep on visiting BeEducated.pk to get latest news and much more.
Related News
---