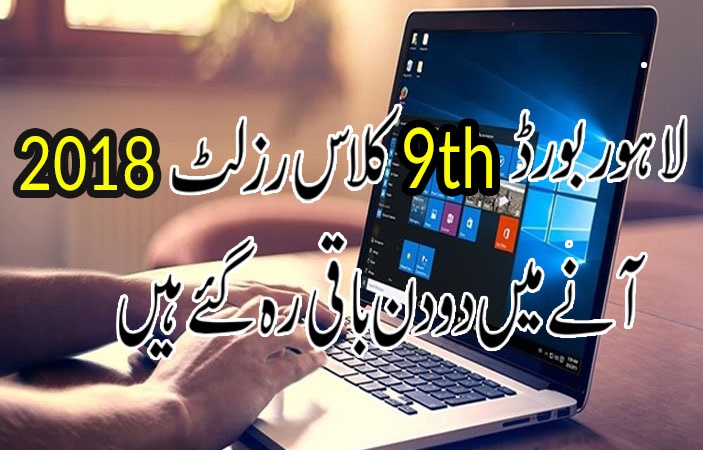 Students only two days are left in the announcement of Lahore Board 9th Class Result 2018, which is going to be declared on 20 August (Monday). According to the BISE Lahore's official website, SSC Part 1 result will be declared on 20-08-2018. So, students only 48 hours left until your marks are revealed. How are you feeling? You must be scared!
Options Available for Checking 9th Result 2018
BeEducated.pk wants ninth class students to know that there are various options available for checking their obtained marks. Now, we are going to explain these different ways of viewing ninth class result 2018, you can:

• View your mark sheet on educational websites, like ours, because such platforms upload all class outcomes.
• Check your marks through official website of BISE Lahore.
• Buy gazettes of 9th class result 2018 Lahore Board, to know your outcome.

Checking Your Mark Sheet Quickly
Even though students have so many ways to view their mark sheets, they still prefer checking their marks on various educational websites of Pakistan. Because in the past, whenever they search for their ninth result roll number wise, students had to wait for hours before knowing their outcome. So, if you want to know your marks quickly then you should also visit some educational website to know your marks. Also, let us remind you our website will also be uploading the result of 9th class 2018 for the convenience of all ninth class students in Punjab.
HSSC Part 1 & 2 Outcomes
Once the ninth class outcome is finally revealed, the board will start focusing on the HSSC part 1 and 2 outcomes. Firstly, 12th class result 2018 will be declared on 12-09-2018. So, there is only a month left until second year students will know in which type of university they can apply and find admission for further studies.

Lastly, 11th class outcome will be announced 8 October later this year. Two months after the result of ninth class 2018. So, 1st year students will have to wait two more months before knowing their outcome.
Study Hard for Matric Exams
As you pass your ninth examination, you should start focusing on the matric exams next year. Make a time table and follow it completely, so you can attain higher marks than you obtain in the ninth result 2018. Finally, our team wants to wish you the very best for your future studies and hope you will gain outstanding marks in your 9th class outcome. To keep on getting latest news and updates about your outcome keep visiting our website as much as possible.

Related News
---