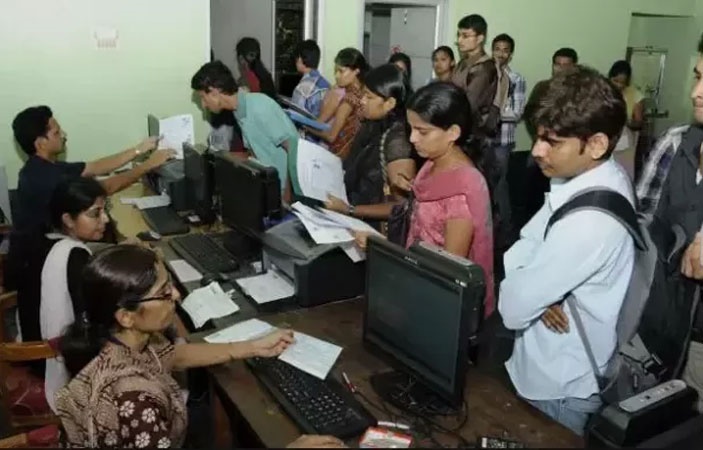 KARACHI: Even after the declaration of educational emergency in the province, many reforms have taken place in the department. Among all these Sindh Government's promise to resolve the miseries in the educational expenses of students who are studying at public sector colleges.

A notification was issued by the education department in April, in which it was stated that all registration, examination and admission fee of matriculation and intermediate will be borne by the government.

But unfortunately, many students in Karachi are still facing this issue with their admission in second year fee. In many students' cases they are struck in between the confusion to submit the fee or not to submit the fee.

A student of pre-medical at the Government College for Women at Sharae Liaqat said, "I went to the college, purchased a form for Rs60 and submitted the fee of Rs540 at Sindh Bank, as instructed by the college administration," as showing her fee payment receipt.

She also told that she is not only the victim but there are many other students who have also submitted their fee at the same college. The college has also announced the last date as July 20th, to submit the admission form for which students are trying to complete the process before the date, as said by the student.

She also claimed that, "The officials in the administration block charge paltry amounts that range from Rs10 to Rs50 when students go to collect their admit cards or mark sheets from them".

Another student of pre-medical at DJ Science College said that the college has issued the form to the students but they are not letting them to submit it on Thursday, instead they says to submit it on Monday, after the admin officer reconfirm the fee issue with the principal, as he was not present at that time in the office.

Parvez Ahmed Seehar, College Education Secretary told the resources that, "Colleges are not permitted to charge any fee and if any college is charging a fee, action will be taken against them. He asked the regional director of colleges to take notice of the complaints and report back to him by Monday.

Seehar also said, "We will take strict action against colleges found charging fee from students".

He further declared that they will identify the colleges that are not following the orders.


Related News
---