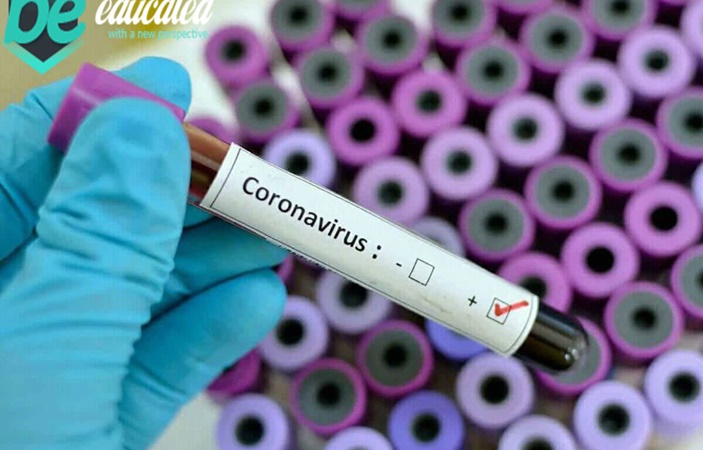 Two Cases of Novel Coronavirus in Pakistan recently reported by the Assistant Health Advisor Dr Zafar Mirza.
KARACHI: Two cases of novel coronavirus are now reported in Pakistan, Dr Zafar Mirza a Senior Public Health Advisor confirmed this report to the Prime minister on Wednesday just after Islamabad locked its land with the border of Iran, where 19 people have already died from this deadly novel coronavirus virus.
"I confirm the two first cases of Novel coronavirus in Pakistan. Both victims are in care of clinical with advance protocols and both are stable" Dr Mirza wrote this on Twitter.
He also proclaimed, there is "no need to be panic in this situation, things are under our control".
The second patient, recognized in Islamabad, and moved to a quarantine in the capital of (PIMS) Pakistan Institute of Medical Sciences.



Helpline '1166' is also set up
When Coronavirus case was reported the SAPM Dr. Mirza spoke person of medical ethics address not to "not to share any information of the patient".
"I request all of you even if you even know these people, please don't spread this information," he added. However, he confirmed that one case was reported in Islamabad and Sindh and said;
"Both of them are the traveller of Iran and we think it is necessary to tell the people that we should not be panic," he also said, we should emphasize on prevention and should show responsibility.
The SAPM alerts people about the helpline — 1166 — had been introduced for novel coronavirus patients and "Please do not hesitate to call on the number," he said.
Earlier, a witness from the Sindh health department also confirmed that the 22-year-old patient — Its Pakistan's first case —that the person had arrived in an aeroplane from Iran and the news is that he was the traveler from Tehran where he acquired the virus.
He also mentions that he was suffering from novel coronavirus symptoms when he was in Iran.
Schools are closed in Sindh and Balochistan
All educational institutes are ordered to close in Sindh and Balochistan.

"All private and Government educational institutes will be closed on the date of (27th & 28th Feb) Thursday & Friday respectively" Sindh Minister of Education Saeed Ghani tweeted on Wednesday.
Balochistan Minister of Education Sardar Yar Muhammad also announced the news of holidays in Balouchistan because of the effect of coronavirus disease that vacation will extend till March 15.
Border closed
Last week, Pakistan closed its border with Iran, where 19 cases already of died from coronavirus already reported , while another 139 people in medical care — said by the country's health minister, Iraj Harirchi. In Iran Corona virus affect the Tehran's death rates are among the highest than any other country than China.
The virus originated in China, where it has already killed more than 2,700 many others is hospitalized.
Around the Globe, over 80,000 people infected with the coronavirus, according to (WHO) World Health Organization, the chin has the most cases — above 78,000.



Related News
---