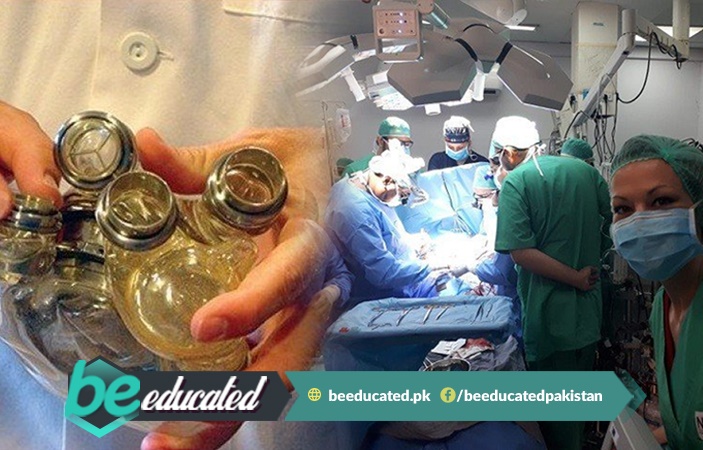 Cardiac Surgeons of National Institute of Cardiovascular Diseases (NIVCD) has successfully implanted a mechanical pump called Left Ventricular Assist Device (LVAD) in the chest of a female whose heart was not functioning properly and required mechanical assistance to pump blood in her whole body.

Mechanical Pump Assists the Organic Heart

The surgeons and (NIVCD) management said this is known as "an artificial heart transplant, which is just a supportive device that helps the pumping of blood when patients left ventricle becomes weak, it does not exchange the heart of the patient with the mechanical device.

BeEducated.pk found out that Cardiologists and Surgeons refute the claim that the LVAD was an artificial heart, saying that "an artificial heart exchanges the organic heart of a patient with a mechanical device", whereas the LVAD was merely a mechanical pump that helped the heart's left ventricle to pump blood to the body.

"Today, a team of NICVD surgeons led by Dr. Pervaiz Chaudhry has successfully implanted an artificial heart, technically known as Left Ventricular Assist Device (LVAD) into a female patient," Prof Qamar told a crowded news conference following the surgery.

Except a Nurse from US, All Doctors and Medical Staff belonged to Pakistan

Transplant Surgeon Dr. Pervaiz Chaudhry came back from USA and led the implant surgery transplanting an artificial heart in the chest of the elderly female patient, who was doing fine after the surgery and would be able to breathe without support and talk to her family by tomorrow.

The first LVAD implant at the NICVD, Prof Qamar commit that their ultimate goal was achieving the target of heart transplants, saying that within next one or two years, heart transplants would be operated at the NICVD.

Professor Qamar says that except for an American nurse, Abigail Boultinghouse, all the surgeons, doctors, postgraduate students, nurses and technicians were Pakistanis who would learn a lot from these type of surgeries, while the US nurse would teach local nurses how to deal with these patients after their surgeries are over.

The minister recommended the NICVD administration to concentrate on human resource management so that similar hospitals could be established in other cities of the country.

Patients Family Pleased By This Act

The Family of the patients are quiet happy, and they are satisfied by the outcome of the procedure, however the patient is not conscious. According to the patient's family, not a single penny was charged to them.

"My mother, Nafisa Manoon, is 62 years old and she qualified for the LVAD transplant at the NICVD. They have not charged any money from us although this is a very costly and complicated surgery," said Faisal, son of the female patient.

Related News
---