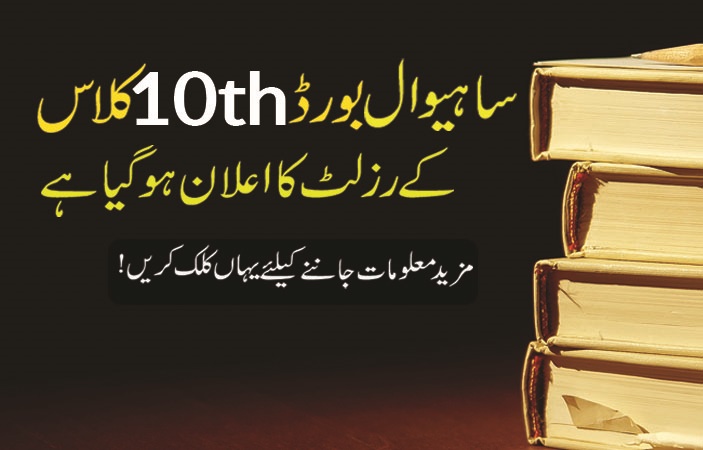 At last, BISE Sahiwal has declared the Sahiwal Board 10th class result 2018. According to all Punjab Educational boards, students can access their marks after 10:00 AM on Saturday (July 21 2018). BeEducated.pk feels proud to be the first to inform students about their 10th result 2018, which becomes accessible in the next few hours.
All Latest Sahiwal Board 10th Result 2018
Students are feeling worried about their
result of 10th class 2018
as it will be online after a couple of hours. It is the most important outcome as it affects a student's future heavily. While, Ninth class students should wait another month or less to know their marks. Because each year ninth outcome is announced almost thirty days after the
10 class result
.
How to Avoid Waiting for Your 10th Result to Load
Presently, educational websites like BeEducated.pk are busy making arrangements. So students can check
Sahiwal Board result 2018 10th class
so students can avoid waiting for their marks to load on official BISE websites. Making external educational websites the fastest way to view the
result of 10th class 2018
over the internet.
There are many instances in the past when BISE official websites have crashed on the day of the outcome. Sources say that official board website will crash again on
10th Result 2018
Sahiwal Board.
This is why students will preferably be using external websites to check their outcome to avoid any issues that can make it harder for them to view their mark sheets quickly.
How to View Your 10th Result 2018 Mark Sheets
Now, student we want to tell you about how to view your
Sahiwal
Board 10th class result roll number wise,
you can take the following steps:
Visits External websites, which upload the latest 10 result
Buy gazettes that are available in all affiliated districts of your board
Go to official BISE Gujranwala Website to check your outcome
Send an SMS through your mobile phone to receive your result of 10 2018
BISE Sahiwal Was Formed Recently
The board came into being in 2012, which is not that long ago. Before its establishment its affiliated districts were under BISE Lahore & Multan. Now, basically the board organizes and conducts examination annually while carrying out other duties for the betterment of education system in Pakistan.
10 class result 2018 Sahiwal board
declaration is one of its most important duties because it affects many students' lives and their future.
The educational board carries out different duties and educational activities in Okara, Vehari and Sahiwal districts. Finally,
result of class 10th
2018
has been announced for all the previously mentioned districts. For more news about your outcome keep visiting our website as much as possible.
Related News
---