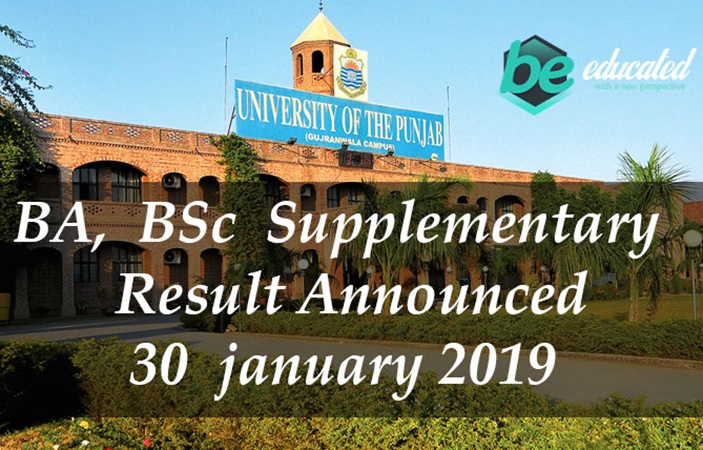 B.A and B.Sc Supply Result 2018 Enter Roll No

Supplementary exams have been conducted of BA/B.Sc. in April 2018. Result for BA/B.sc has been announced recently on 30th January 2019. It is intimated to students to check their results of their BA/B.sc supplementary exams. Students who have participated in BA/B.Sc supplementary exams through any institution or privately can check their result.
Supplementary result BA/B.Sc Detail
Supplementary papers are taken from those students who were failed in exams of BA/B.sc final exams in some subjects. They have sent their admissions again for those subjects. Now BA/B.Sc supplementary result has been announced and they are requested to check their results.
BA/ B.sc different fields
There are different fields of Bachelor of Science (B.Sc) like medical, engineering and statistics etc. Engineering students work in technical fields after getting degrees like in industries and companies. In the same way commerce students work in banks. Some students of BA/B.Sc have failed in different subjects from different categories. Good news is for students who have given supplementary exams for BA/B.sc that their result has come. They should check their result as soon as possible.
Punjab University Establishment
Punjab University was established in 1882. This university is considered as largest university of Pakistan. There are different departments in university like engineering, commerce and others. Classes are conducted of not only up to master level but also of post graduate level in Punjab University. Punjab University is playing a vital role in the education field of Pakistan. There are five campuses of Punjab University in all over Pakistan.
Related News
---